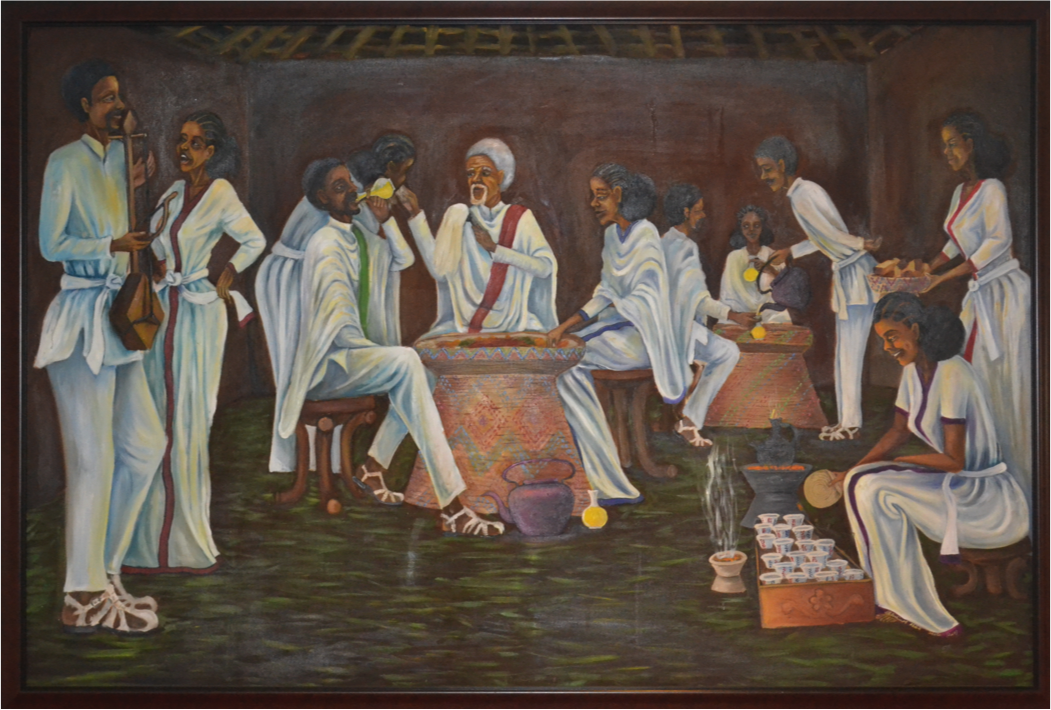 ETHIOPIAN CUISINE
FRESH FOOD × FRESH INJERA
Located in Adams Morgan
Zenebech Restaurant is a family business that was started in 1993 as an injera bakery. Zenebech Dessu and Gebrehanna Demissie started the business as a means of survival after being laid off from work. The bakery was located on 11th & V NW and served both restaurants and markets all over the DC metropolitan area.
In 1999 Zenebech Restaurant relocated to it current location and expanded to include both the injera bakery and carryout orders . Over the years, we have added more dishes to our menu while using authentic Ethiopian spices and freshly baked injera.
August 2017 Zenebech Restaurant has moved into its new home in Adams Morgan.
As a small family business we take a lot of pride in our food and strive to make the tastiest Ethiopian dishes for you.
Come and eat with Zenebech!
Phone
(202) 667-4700
Location
2420 18th street NW Washington, DC 20009
Nearest Metro:
Woodley Park-Zoo Metro (Red)
U street (Green)
Hours
Mon - Wed: 5pm - 11pm
Thur - Sun: 11am - 11pm
Frequently Asked Questions
Q. DO YOU SELL TAKE-OUT?
A. Yes, we do sell take-out.
Q. What is injera?
A. Injera is a flat spongy bread that is served with almost all Ethiopian dishes. It is made on a round, flat hotplate called mitad.
Q. What's Injera made from?
A. Injera is traditionally made from Teff, which is a grain native to Ethiopia. Here at Zenebech Injera, we use a combination of wheat flour and teff flour.
Q. Do you have the imported Ethiopian injera?
A. Yes we do and it's an additional $2.50 per Ethiopian Teff injera.
Q. Do you have gluten-free options?
A. We offer Teff injera or brown rice as gluten-free options. Almost all of our main dishes are gluten-free!
Q. Do you deliver?
A. You can order through third-party companies such as DoorDash, TryCaviar, and OrderAhead.
Q. Is the restaurant convenient for groups?
A. We can accommodate large groups, although depending on the time there may be a wait till you're seated.
Q. Do you take reservations?
A. In order to offer the best service possible, we operate on a first come first serve basis.
Nearest Metro Station: Woodley Park Zoo Metro station (20 mins walk)
Parking: street or garage parking available